Commercial Business Opportunities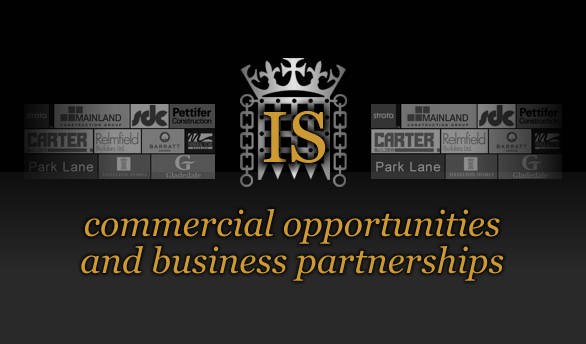 Developers
We would like to bring to the attention of all developers that apart from the unquestionable quality of our products, the innovative design features that they all possess, along with our competitive Trade prices and our prompt delivery service, our products will put you at the forefront of your competitors with sales features that combat what is becoming more and more prominent by the day, SECURITY! Your development, be it 1 unit or 1,000 units, with fantastic security as a standard feature, your clients can feel safe wherever they are purchasing a property. We would like you to offer the best product on the market today, as we believe we are!
Please contact us for further details and benefits available.
Architects
Architects are all looking for quality, innovation, lead times, competitive pricing and turnkey solutions with after sales backup. Impregnable security doors are all bespoke products tailored to your specific requirements that can be adapted from one off builds to multi unit developments, from domestic housing to office blocks, from single retail units on the high street to commercial industrial units. We also specialise in listed buildings, anti-panic rooms, armour coat glass film, bullet proof glass and biometric solutions with cloud technology. We pride ourselves at being the best in our field as we believe our clients need to pass that confidence onto their cliental with a piece of mind that everything is in hand.
Please contact us for further details on innovation aspects and benefits.
High Street Retailers
In the retail business the common sight is to see very unattractive security shutters hiding the merchandise that you are trying to sell. Whether it is a shop front you need a solution for or a bank, jewellers that need an interior security solution, Impregnable Security have the answers, we want you to sleep easy when your retail premises is closed to the public and also to make sure your are secure when you are open. Our new biometric technology is very interesting for banks, jewellery shops and retail businesses that carry valuable commodities.
Please contact us for further details.
Commercial Security
Impregnable Security not only prides itself with our high quality products, we also value our integrated partners. Our new partnership with a world leading biometric company has allowed us to move into a new market which coupled with our outstanding security doors can deliver global corporations vital information regarding staff movement and unwanted intruders on a global platform with cloud technology. So if your nationally based or you are a global corporation we can help.
Please contact us for further details.
Insurance Brokers
Our products have passed the highest level of certification possible to obtain under the European standards; we believe there is a great opportunity for insurance brokers to offer a reduction in house hold and commercial insurance to individuals and companies alike who have had our product fitted, due to the lower risk rate. We believe the benefit applies to both sides with the potential of new cliental for the insurance broker.
Please contact us for further details.